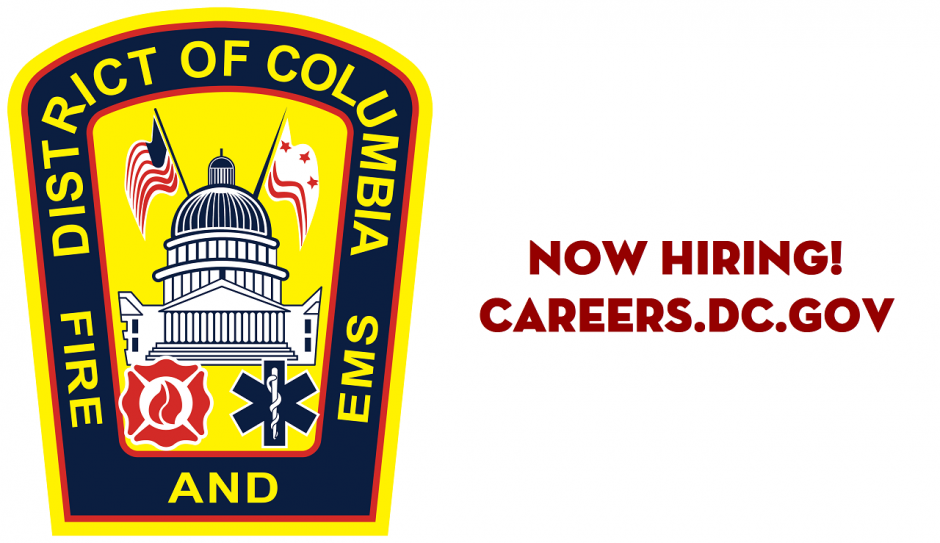 Interested in a career with the DC Fire & EMS Department?
Want to be notified when a job opens up with us?
Fill out this job interest card or use this QR code below.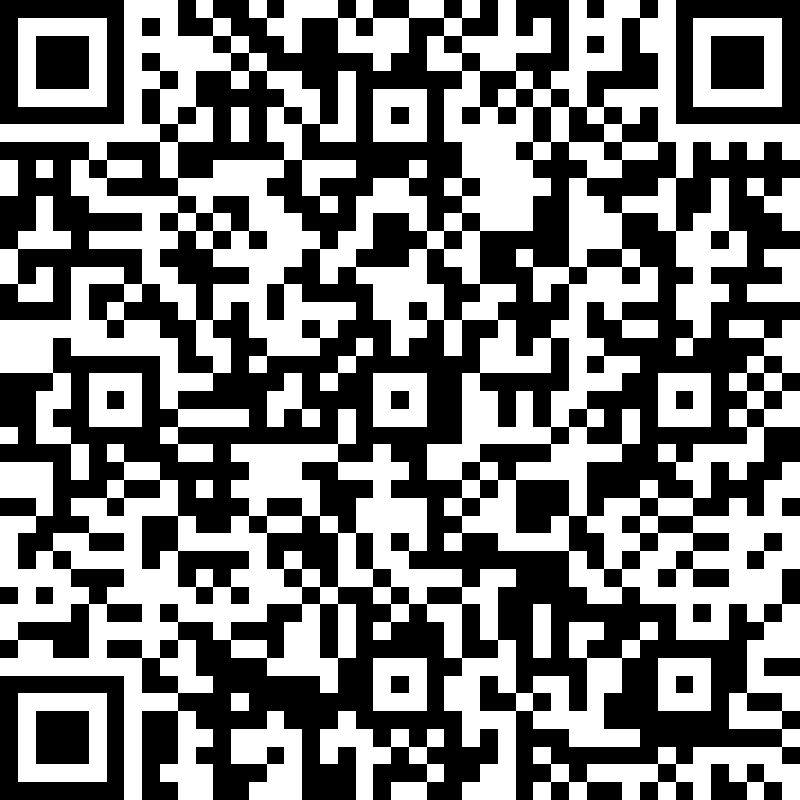 DC Fire and EMS is currently hiring the following positions
*Vaccination Requirement: The Government of the District of Columbia values the safety of our employees, our residents, and our visitors. In support of these values, if you are selected for any position within DC Fire and EMS, you must be fully vaccinated against COVID-19, except when vaccination is not medically advised or violates your sincerely held religious beliefs. If you are invited to join our team, you must submit proof that you are fully vaccinated against COVID-19 to your initial HR representative, or you must request an exemption from your representative. New employees must either provide proof of vaccination or be granted a medical or religious exemption before working with the Government of the District of Columbia.
1) Firefighter/Paramedic
Closing Date: October 8, 2022
DC Fire and EMS firefighter paramedics can work in a fast-paced, high call volume jurisdiction with unique and high-profile special events related to its status as the Nation's Capital.
The Department's diverse mission also gives firefighter paramedics the opportunity to apply for positions in all four of its disciplines throughout their careers.
Firefighter/Paramedic is assigned to one of approximately thirty-three fire stations throughout the District of Columbia.
The incumbent will primarily travel by Medic Unit and Fire Unit in a prompt and efficient manner in response to calls for emergency medical care of critically ill or injured patients.
2) Supervisory IT Specialist
Closing Date: October 8, 2022
This position is located in the D.C. Fire and Emergency Medical Services Department (DC FEMS), Management Information Systems Division.
This position is to provide management oversight, technical support, and administration of the Information Technology help desk and technical projects.
This position will act as the IT Manager of the department and will supervise the day-to-day operations of the IT Office.
Notice of Non-Discrimination
Notice of Non-Discrimination: In accordance with the D.C. Human Rights Act of 1977, as amended, DC Official Code, Section 2-1401.01 et. seq., (Act) the District of Columbia does not discriminate on the basis of actual or perceived: race, color, religion, national origin, sex, age, marital status, personal appearance, sexual orientation, gender identity or expression, familial status, family responsibilities, matriculation, political affiliation, genetic information, disability, source of income, or place of residence or business. Sexual harassment is a form of sex discrimination which is also prohibited by the Act. In addition, harassment based on any of the above-protected categories is prohibited by the Act. Discrimination in violation of the Act will not be tolerated. Violators will be subject to disciplinary action.
---
Firefighter/EMT Application Period Closed August 31, 2022
*For inquiries related to the exam or Firefighter/EMT position, please e-mail [email protected]
With 150 years of service, #DCsBravest is entering a new chapter and we want you to be part of our story.
We are an all-hazards emergency response department in the Nation's Capital. One of the busiest departments in the country, we respond to more than 250,000 calls for fire, EMS, and technical rescue service annually. We practice our core values 24-hours a day, 365 days a year – the BASICS:
Bravery * Accountability * Safety * Integrity * Compassion * Service
We offer not just a job, but a life-long career, with high quality training, a standard of excellent, and excellent pay and benefits, including a retirement pension.
We are an Equal Opportunity Employer. English speaking Bilingual applicants are encouraged.
WHAT IS *NEW* ABOUT THE ENTRANCE EXAM FOR FIREFIGHTER/EMT:
On August 1, the application period for Firefighter/Emergency Medical Technician (EMT) opens for 30 days. Once you apply, you can choose to take the exam in person or virtually!
The virtual option to test is an exciting first for our department! The District of Columbia has partnered with National Testing Network to develop and proctor the exam. With this new partnership, we are switching from one mass exam every few years to ongoing, more frequent testing with shorter waits in between application periods.

There is a $55.00 fee to take the Firefighter/EMT entrance exam, as well as a $23.00 fee to take an optional practice exam. If you are a resident of the District of the Columbia and can provide a DC driver's license, these fees are waived.
At time of application, please be ready to upload the following documents:
Birth Certificate or Valid U.S. Passport. You must be a United States Citizen and show that you have reached the age of 19 years old at the time of application.

Valid Driver's License.

A copy of your High School Diploma or General Equivalency Diploma (GED)
For more information:
EMAIL: [email protected]
WEBSITE: fems.dc.gov