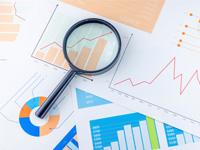 Welcome to the District of Columbia Fire and Emergency Medical Services (FEMS) performance measures website page. This site includes links and detailed information concerning response time, call volume and patient outcome measures.
Measuring Response Time. FEMS uses National Fire Protection Association (NFPA) Standard 1710 performance measures for data reporting purposes. This tab shows how response times are measured and describes response time goals for each measure. Detailed charts and references are included to describe each measure.
Measuring Call Volume. FEMS measures call volume using a call categorization system. This system was developed to more closely match types of calls with NFPA Standard 1710 performance measures. This tab includes tables showing incident counts by type and location along with detailed maps associating incident types with performance measures.
Response Time. This tab includes tables showing EMS and fire NFPA Standard 1710 response time performance measures. Detailed maps showing response time performance measures are also displayed.
Patient Outcome. This tab includes tables, charts and graphs showing detailed information concerning FEMS patient outcomes. Included are cardiac arrest survival and public intervention measures, EMS Continuous Quality Improvement (CQI) case review measures and patient satisfaction survey results.
AMR Implementation. Starting in 2016, FEMS began using American Medical Response (AMR) as a third party provider (TPP) to supplement the number of ambulances available for responding to EMS calls. The initiative was implemented to improve the availability of FEMS ambulances for responding to high priority emergent calls and to reduce the time FEMS ambulances and crews are continuously operating. This tab includes tables, charts and graphs showing the success of the initiative.
Performance Plans. Agency Performance Plans for Public Safety including the Fire and Emergency Medical Services Department (FEMS) can be found here:
Quick Links:
SEE ALSO: