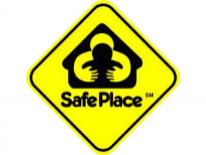 All 33 DC Fire/EMS Department fire stations and the fireboat are designed as "Safe Places" for youths in crisis 24 hours a day through Project Safe Place.
Project Safe Place is a national program that provides safe places for youths who are in need of crisis-related help. The program is managed in the District of Columbia by Sasha Bruce Youthwork. The DC Fire/EMS Department has been a partner since 1992.
All DC Fire/EMS fire stations display the distinctive Safe Place logo. The logo is on the exterior of the fire station in places easily visible from the street. Any youth in crisis can come to a fire station at any time, 24 hours a day, and ask for temporary shelter and assistance. Firefighters or EMS providers in the fire station give the youth shelter and call the Safe Place Hotline. Counselors from Sasha Bruce Youthwork come to the fire station to provide assistance and transportation to the Sasha Bruce shelter.
Safe Place Hotline: (202) 547-7777
For more information, please contact the DC Fire/EMS Customer Service Office at (202) 673-3677 or (202) 673-3678; or Sasha Bruce Youthwork at (202) 675-9370